Darong#3500: "Before the tournament, I didn't expect such a victory!"
2019-03-18 10:10:00
We sat down with Hongda Darong#3500 Ye after she became an absolute champion of WESG 2018-19 Hearthstone Female Division.
We sat down with Hongda Darong#3500 Ye after she became an absolute champion of WESG 2018-19 Hearthstone Female Division. Korean player touched her mood before the final, people who helped her win the trophy and emotions after the first victory in career.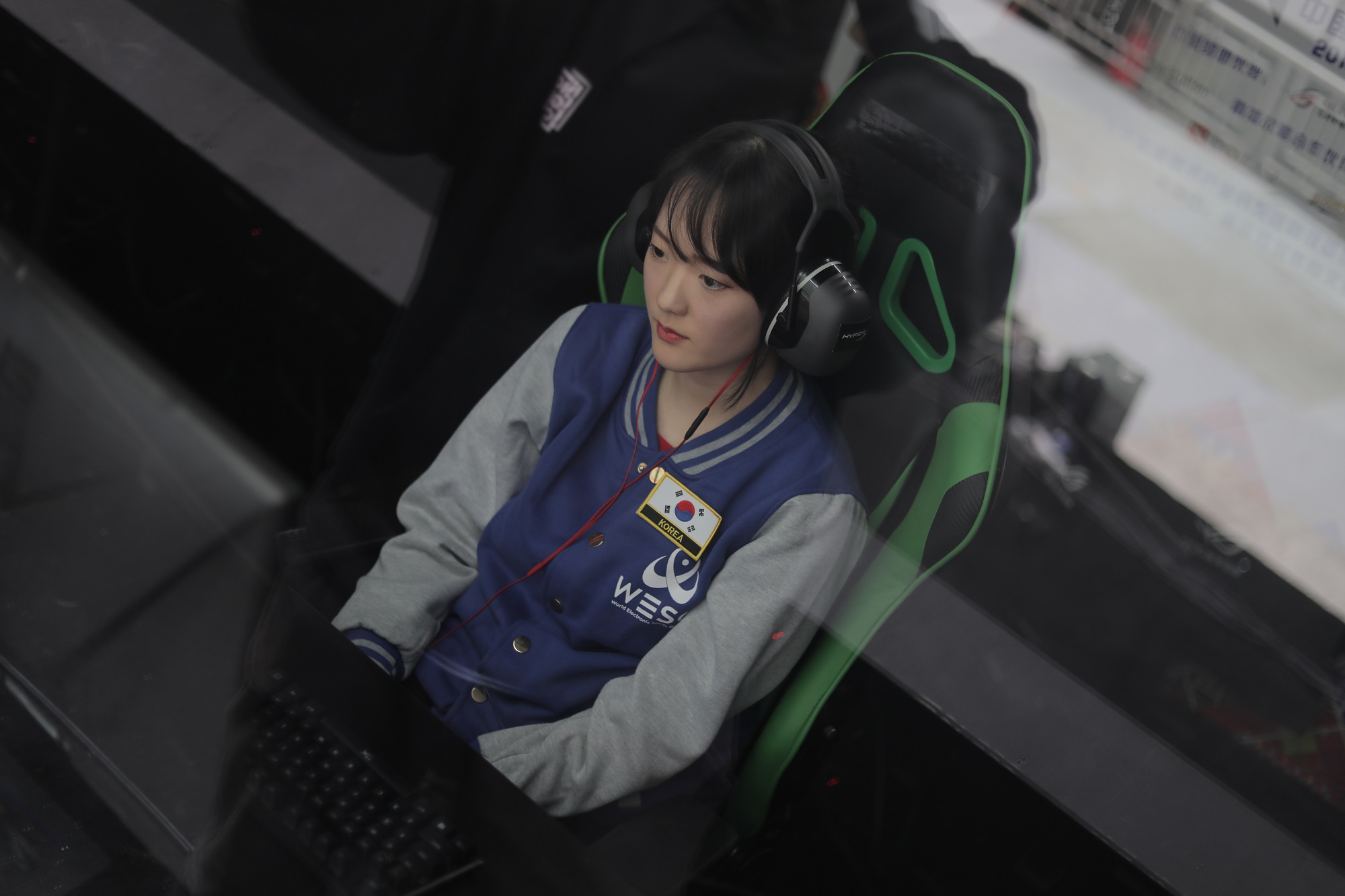 - Every post-match interview starts with the same question - what is your feeling. Let's put it in another way - what feelings did you have before the final?
Before the match started I was nervous a lot, I prepared hard and tried to keep my mind calm. But after the victory, I smiled so much on stage!
- Have you felt the support during the match?
There are a lot of Korean Hearthstone players out there and they also helped me a lot.
- Did you talk to anyone before the final? I mean friends, family...
My family kept testing me and sending the messages. It helped me a lot. I love my lovely family!
- During the match-up, you lost two rounds in a row. Was it hard to keep yourself focused?
The third match-up for me was much easier than the previous two. I managed to calm down myself. And all of my future match-ups was easier. A was winning and winning and winning... So amazing feelings!
- Don't you think that you were a bit lucky on card drawing in the third round?
I don't think so, cause basically, Hunter is a very uncomfortable opponent for Mage.
- Do you have any plans for prize money?
There are lots of players who helped me to claim the victory.
- if I not mistaken this victory is your first one. Am I right?
Yes. It's a big adventure for me, so I am very excited. Before the tournament, I didn't expect such a victory! When I was in qualifiers I was praying: "Please, I just want to qualify". And later, all that I was thinking about was just next match and that's it. I wanted so much to visit China!
- Were you hesitating in yourself?
Definitely. But that's only because I lost all my previous competitions. But now I am confident in myself.
- What is your next goal?
Obviously, I want to win other tournaments! I want to try my powers everywhere. But I am also a twitch streamer, and I barely couldn't stream because I had to do preparations for WESG, so now I hope I will have more time for it.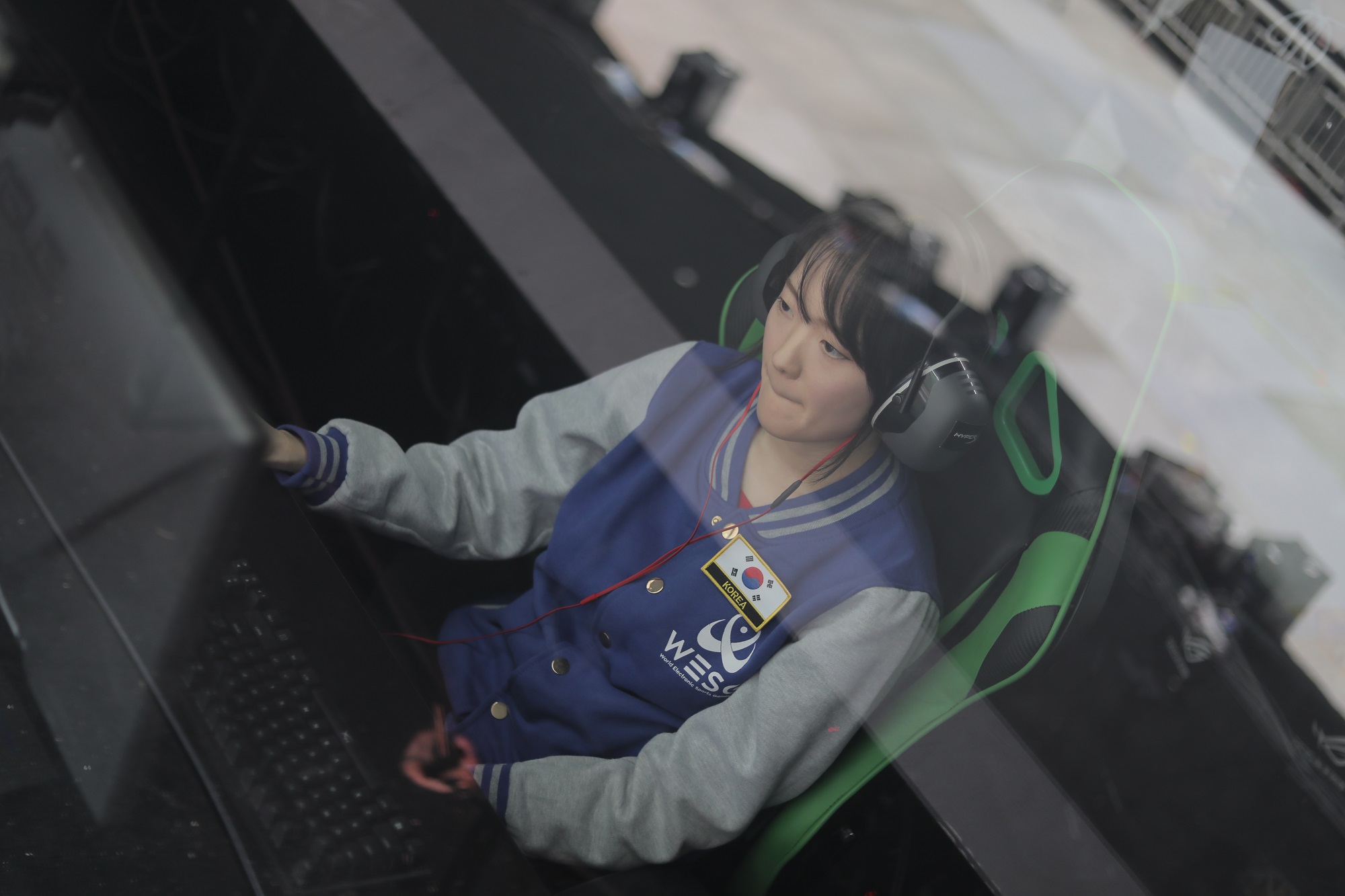 - What is the most memorable thing for you here on WESG?
I'd like to say semi-finals because my opponent had a much better line-up than me, but I managed to overcome it and win three times with no losses! And also, Korea has another participant here, his name is Irony. He helped me so much, I can say that made me win today. Special thanks to him!
- You had a gap of time between semi-finals and final. What are your impressions after being in China for a week?
People I met were always so kind to me, they tried to make me feel myself like at home. Hotel is really nice, I like it a lot. We had a beautiful trip to Chongqing with my friends and other HearthStone players. We visited the old town and tasted hot pot. I liked it! It was so fun to watch how foreign players reacted on the hot pot. It's an incredible experience for me. Also, I liked our cruise on Yangzi. I hope that I would come back to Chongqing later!
WESG Sponsers
Product sponsor